Solar Eclipse 2017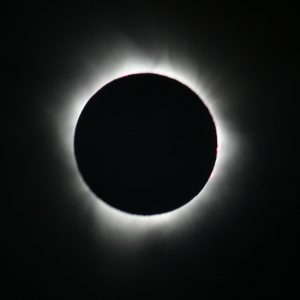 Clarksville Regional Airport is proud to host the public and fly-in traffic for the historic total solar eclipse which will occur on Monday, Aug. 21, 2017. Clarksville Regional is located directly in the region identified by NASA for optimal eclipse viewing.
About the Eclipse
Date: Monday, August 21, 2017
Time of Total Eclipse: 13:25:32 CDT (1:25:32 p.m. CDT)
Length of Total Eclipse: Observers at Clarksville Regional Airport will see approximately 2 minutes and 18 seconds of totality (among the longest lengths in the nation)
What is a Total Solar Eclipse?
A total solar eclipse occurs when the moon passes completely in front of the sun, causing a shadow to be cast across the Earth. During a total solar eclipse, the sky appears darkened. The light visible during totality is the sun's outer atmosphere, also known as the corona.
Did You Know?
This solar eclipse is the first to cut a path from coast-to-coast through the United States in 99 years.
First solar eclipse visible from mainland U.S. since 1979.
The 2017 Solar Eclipse will be seen in totality along a 60-mile wide path.
The Earth experiences a total eclipse about every 1 ½ years.
Public Viewing
Clarksville Regional Airport is located within three miles of the Tennessee-Kentucky state line, approximately six miles north of downtown Clarksville and 20 miles south of downtown Hopkinsville, the point of greatest eclipse (where the moon's shadow passes closest to Earth). The Airport offers an unobstructed viewing area for this once-in-a-lifetime Solar Eclipse event.
When – Noon – 3 p.m., Monday, August 21, 2017. Guests are welcome to arrive earlier to secure parking and beat the crowds.
Where – Clarksville Regional Airport (200A Outlaw Field Road, Clarksville, Tenn. 37042).
Parking – Available in the paved lot in front of the Airport's terminal, as well as the grassy area to the right of the main entrance. Additional space will be open inside the Airport gates, please approach slowly and look for those directing traffic.
Admission – FREE
Food – Food trucks will be on-site, selling grab-and-go items, drinks and desserts. The Experimental Aircraft Association, Chapter 1605, will also be grilling.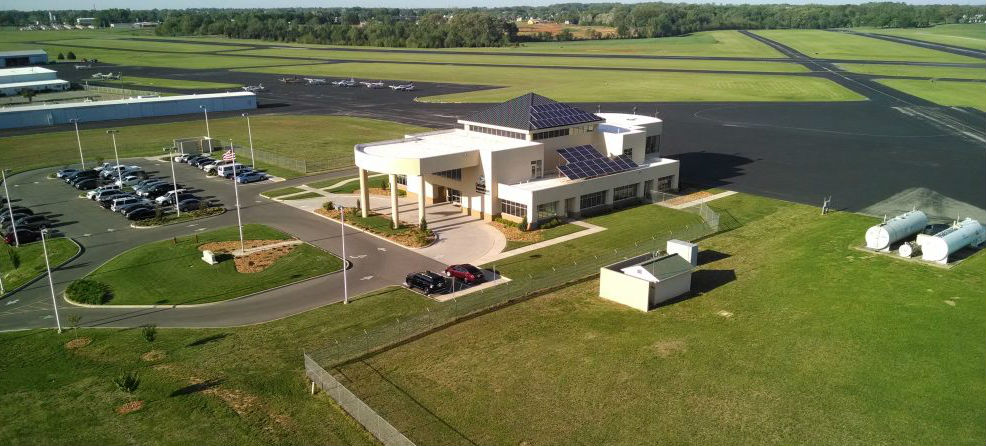 What to Bring
Attendees should secure their own viewing glasses for the event, which are available for roughly $1 each on many websites. Clarksville Regional Airport has a limited supply of viewing glasses, which may be picked up at the terminal in advance.
Attendees are welcome to bring coolers, blankets and pop-up tents or similar items for shade. Pop-up tents must be staked into ground to prevent the wind from blowing them away.
Attendees are responsible for removing and disposing of any trash they create. Bring your own trash bags.
Viewing Safety
One should never look at a partial solar eclipse with the naked eye. You can view the eclipse without eye protection only when the moon completely blocks the sun, during which time the sun's outer atmosphere (corona) is visible behind the moon. The best ways to view the partial eclipse are: (a) Indirect Viewing – Observe shadows or create a pinhole projector or utilize mirror projection (b) Specialty Glasses or Instruments – Obtain certified safe solar glasses, specialty telescopes or Welding Glass Shade 14. Caution: Regular sunglasses will not protect your eyesight for viewing.
Fly-in Visits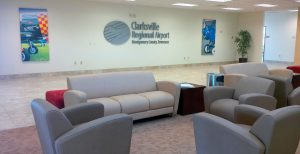 Clarksville Regional Airport welcomes fly-in traffic for viewing this historic eclipse (A $50 fee applies). Why fly-in to Clarksville Regional to see the eclipse?
Clarksville Regional Airport is within the path of totality.
Clarksville Regional Airport also offers a variety of services, ranging from maintenance, on-site concierge staff and self-serve or full-service fuel options.
With a population of more than 195,000 in Montgomery County, Clarksville offers a variety of amenities and plenty of things to see and do while you're here.
Arrival and Departure Instructions
Fly-ins should arrive prior to 11:30 a.m., to provide ample time to prepare for eclipse viewing. Planes may depart after 3 p.m. Clarksville Regional Airport is a Class D airspace with pilot controlled traffic patterns. Our approach control is handled by Fort Campbell air traffic control, with which contact is required for all approaches and departures. Hundreds of airplanes are expected at the Airport on Aug. 21, so please plan accordingly.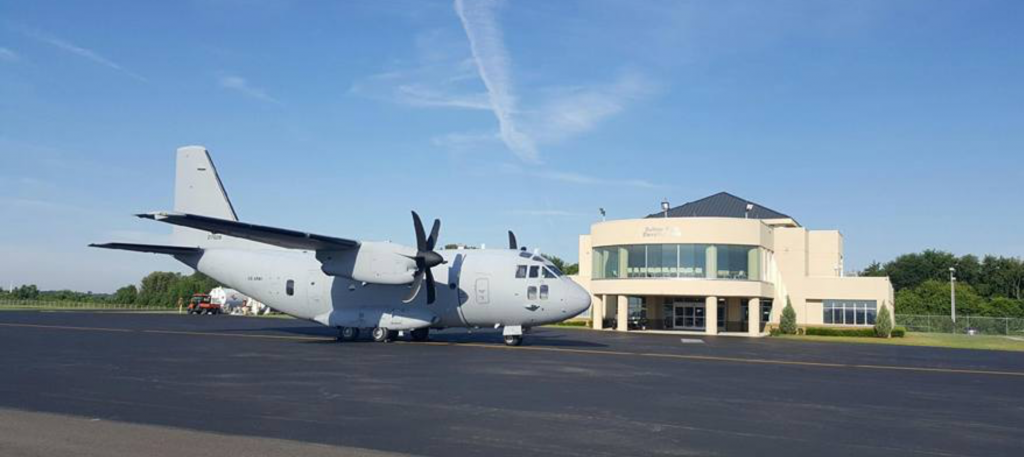 Contact & Arrival Needs Notifications
For more information, contact: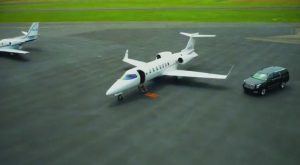 John Patterson
Airport Manager
(931) 431-2080 x 4
Or help us prepare for your arrival by filling out an Arrival Needs Notification.
Area Eclipse Events