Ray Waddey Art Collection
Raymond Waddey: Aviation Artist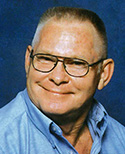 Clarksville Regional Airport is honored to present this permanent collection of original paintings, chosen by the artist himself, for the enjoyment of our airport visitors.
Raymond Waddey, "Master of Aviation Art," was born April 25, 1938 in Memphis, Tennessee. As a child, Ray loved building model airplanes, watching airplanes at the airport and attending air shows. In high school, he studied aviation history and was part of the football and track teams, where he achieved letters in both sports.
After graduating high school in 1957, Ray joined the United States Air Force hoping to become an Air Force artist; however, he did not have the proper training to fulfill this dream at that time. Around 1980 Ray began selling his paintings and model airplanes in shopping malls, where he soon became well known, and was invited to paint at the Air Command Staff College (ACSC) in Montgomery, Alabama. At the ACSC, top pilots receive specialized training and at their graduation, historically famous pilots are asked to speak. Ray had the opportunity to meet and listen to some of these famous pilots whom he had previously only read about.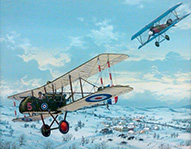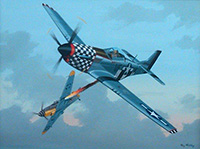 Over the years, many of Ray's paintings have been reproduced into prints, lithographs and book covers.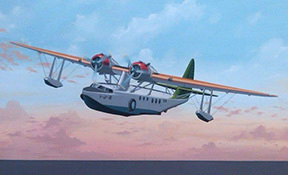 Throughout his career, Ray has had the privilege and honor of working with many famous pilots such as Jimmy Doolittle, Chuck Yeager, Gunther Rall, Robin Olds, Robert Morgan (pilot of the "Memphis Belle"), and Raymond Brooks (World War I pilot and flying ace). Ray considers his greatest masterpiece an original painting of astronaut Neil Armstrong, the first man to step onto the surface of the moon, which Armstrong personally signed for him. Ray considered this a great feat saying it was very difficult to get Armstrong's personal autograph on anything.
Ray creates his paintings from the pilot's perspective. When General Doolittle signed Ray's depiction of his P6E Hawk, Doolittle said it was as if he could feel the airplane vibrate just by looking at the painting. Ray still spends his time creating custom artwork for those who desire a one-of-a-kind painting of their favorite "bird."